Hypnotherapy for Anger
Often, controlling anger is easier than you think
Anger is the most destructive of negative emotions as it not only hurts others, destroys relationships and careers, but also damages feelings of self-worth and emotional and physical well-being.
Is anger triggered by deep emotional trauma? Does it stem from a biological imbalance in the body or brain? Is it merely a smoke screen to cover painful issues that we are reluctant to confront?
The problem with such ideas is that they excuse and justify anger to varying degrees.  Anger, in the vast majority of cases, is within our control and on some level we think responding angrily is justified, maybe even necessary. Angry thoughts and feelings may eventually (seemingly) spiral out of control into full blown rage, but anger is controllable, particularly in the early stages with Hypnotherapy Blackheath.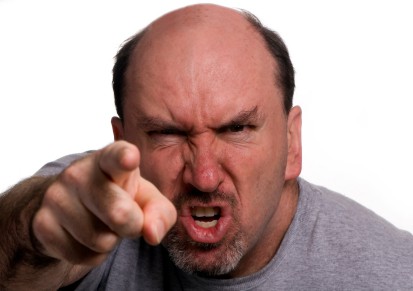 Hypnotherapy for Anger – Finding the roots of anger
While there may be some value in delving into the 'root causes' of anger, there is little evidence that uncovering an early 'trigger event' helps improve anger-related behaviour in the here and now.
For most people, anger is experienced as an overwhelming thinking process linked to physical sensations like muscular tension and restricted breathing. These processes also cause the release of such hormones such as adrenaline, which build up until rage seems the only release.
Anger often becomes a habit, particularly if expressed often.  Levels of adrenaline and cortisol build up in the bloodstream, making each future episode increasingly likely. For some people it is a lazy way of imposing their views and decisions on others.
Out of control or faking it?
The truth is, besides a few people who fly into a psychotic rage at the drop of a hat, the people who claim to 'suffer' from uncontrollable anger are actually very good at controlling it when they decide to.
Spouses and parents who verbally or physically assault family members are easily able to control such impulses with work colleagues, bosses, or people in authority, like police officers, for example.
This is good news as the problem is clearly not biological, but results from a certain set of circumstances and thinking patterns that have been learnt along the way. Fortunately things that have been learnt can generally be unlearnt relatively quickly.
Anger masks fear
As counter-intuitive as it may sound, anger is often used to hide fear. It can be fear of showing or feeling certain emotions, of appearing weak, or of being hurt. Enraged people often tap into the primitive fight or flight response by treating non-threatening stimuli (a domestic row, disobedient children, a traffic jam) as a life or death fight for survival. At least, according to their body's chemical reaction.
Powerful tools such as NLP, Time Line Therapy™, Hypnotherapy and PSTEC™ are used by Hypnotherapy Blackheath to change and reduce emotional responses to external triggers (certain events, people, or situations), improve attitudes to conflict, learn relaxation techniques, and enhance overall well-being and health.
Don't just sit there imagining how your life would improve once anger is no longer an issue or how priceless such help would be.  Do yourself and the people you love a favour, call and book an appointment with Hypnotherapy Blackheath now.